Meeting the challenges of the future
Our sustainability initiative is titled Dingle Peninsula 2030, and the aim is to move toward a more environmentally and economically sustainable future on the Dingle Peninsula. We want to be forward-looking, transitioning our beautiful peninsula into a low-carbon society both for the good of the planet and to get ahead of laws and regulations we know are coming.
For complete information, go to our Dingle Peninsula 2030 website. We have a summary of the information below.
Reducing energy demands and using local renewable resources could save the peninsula as much as €8 million. We're currently working on projects in five different areas:
Our energy projects include:
Sustainable Energy Community
To reach our goals we need strong community support. The Dingle Hub is fostering a sustainable energy community (SEC) through events, projects, and training.
Sustainable Energy Communities
Energy Master Plan
In October 2018, the Dingle Sustainable Energy Committee (SEC) commissioned an energy master plan for the peninsula, which included a survey of existing energy use. The survey concluded in June 2019, and the group produced a report outlining how the Dingle Peninsula could save energy in the coming years.
Read the Energy Master Plan
Since the plan's release, energy saving targets for the region have increased to reflect the more ambitious targets set out in the Program for Government and Climate Action Bill of 2021.
ESB Networks Dingle Project
The ESB Networks Dingle Project led energy trials on the peninsula, including home energy retrofits, Solar PV installation and electric vehicles, among others.
These trials have given us vaulable information on how best to reduce energy demand on the peninsula.
Read more at: ESB Networks Dingle Project Trials 
and: ESB Networks Dingle Project Podcast
Bioenergy
The bioenergy project is studying the feasibility of using biogas — produced when biodegradable materials (such as slurry, grass and food waste) break down in the absence of oxygen — for heat, electricity and transport.
The feasibility study was completed in November of 2020.
Dingle Hub is also leading discovery on whether an anaerobic digestion plant is suitable for the Dingle Peninsula.  We've summed up the issues, options and way forward in a poster graphic.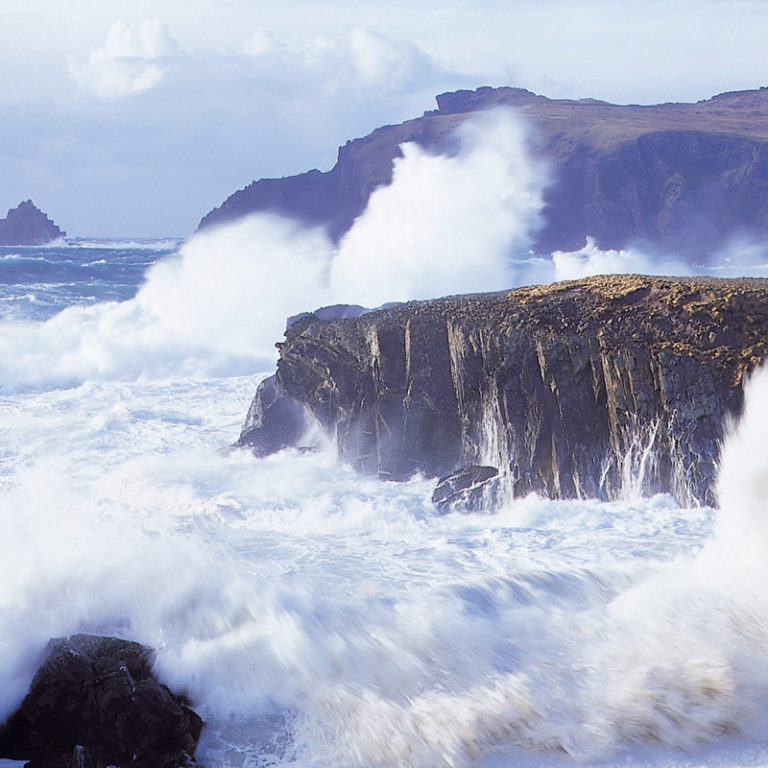 West Kerry Dairy Farmers Sustainable Energy Community (SEC)
Over 100 farmers joined together to form the West Kerry Dairy Farmers SEC, which is committed to exploring how the agriculture sector on the Dingle Peninsula can reduce its carbon footprint. The group began to undertake an energy master plan in 2021, and a final report will be submitted to SEAI shortly.  Among its key findings:
In 2019, this farming community used over 10,000 MWh of energy, at a cost of around €1 million (and releasing over 2,900 tons of CO2).
Diesel is the biggest agricultural energy component (52%), costing €750,000.  Switching to biomethane could see a substantial reduction in energy demand.
Installing PV panels where the output is shared between homes and dairy barns could reduce energy costs.
Retrofitting farmhouses to B2 standard could reduce energy usage by 1,400 MWh and 360 tons of CO2.
See also:
Creative Climate Action
In this unique initiative, an artist is working with ten farming families to explore creative ways that community can reduce its carbon footprint in light of the global climate emergency. Artist Lisa Fingleton will work with farmers through 2022.
Dingle Hub is working with public and private sector partners to reduce carbon emissions on the peninsula with our Sustainable Mobility Pathfinder Project. 
The project will reduce carbon emissions from rural transport by providing realistic alternatives to private car journeys.  We're working in six areas:
Personal mobility: structural improvements to infrastructure; and initiatives to encourage cycling, walking, car-pooling and car-sharing.
Public transport: expanding and improving the already thriving Local Link service, and using technology to better inform residents and visitors of public transport services and schedules.
Electric/low-carbon vehicles: making public buses electric, adding charging points for public and private vehicles, encouraging e-scooters and e-bikes, and building on the success of the ESB Networks Dingle Project.
Marketing: creating a campaign that resonates with local residents, and making people aware of how their transportation choices affect carbon emissions.
Resourcing: identifying funding and staff needs for future projects.
Evaluation: monitoring behavioral changes and carbon emission reductions.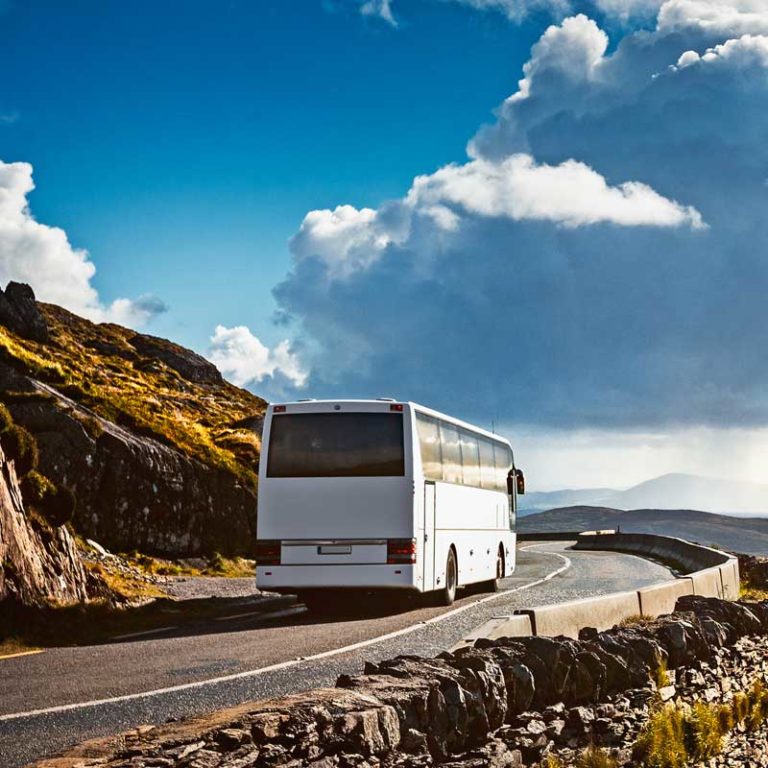 Tourism is a key economic driver on the Dingle Peninsula, and Dingle Hub is working with the Dingle Peninsula Tourism Alliance to identify projects that will make tourism more sustainable.
To that end, we've created a Tourism and Hospitality Sector SEC that will draw on findings from the agricultural sector.  The SEC plans to:
Develop an energy master plan (EMP) for the tourism sector that will advise businesses on how to reduce their carbon emissions.
Monitor the implementation of the EMP recommendations and measure the impact on carbon emissions.
Promote the Dingle Peninsula as a sustainable tourist destination that will ultimately be a model for other regions.
We aim to improve the quality of life for residents and visitors while significantly reducing energy usage.