live in a creative place, work in a creative space
Dingle Creativity & Innovation Hub
About Dingle Hub
The Dingle Creativity and Innovation Hub (Dingle Hub) is a community enterprise initiative supported by Enterprise Ireland, eir, Údarás na Gaeltachta, Kerry County Council, Net Feasa and the Dingle Business Chamber.
Our vision is to build a sustainable community fostering an ecosystem to facilitate the creation of diverse companies with all-year, well paid jobs on the Dingle Peninsula. We aim to identify opportunities through collaborative projects, to improve core skills, to facilitate learning new skills, to help entrepreneurship and business and to improve people's lives.
The Hub is located at the Údarás na Gaeltachta Business Park in Cuilín, Dingle, in a specially fitted-out office facility underpinned by 1Gb fibre broadband from eir. There are 24 spaces available to support new business formation, comprising of co-working spaces, dedicated offices and hot desks.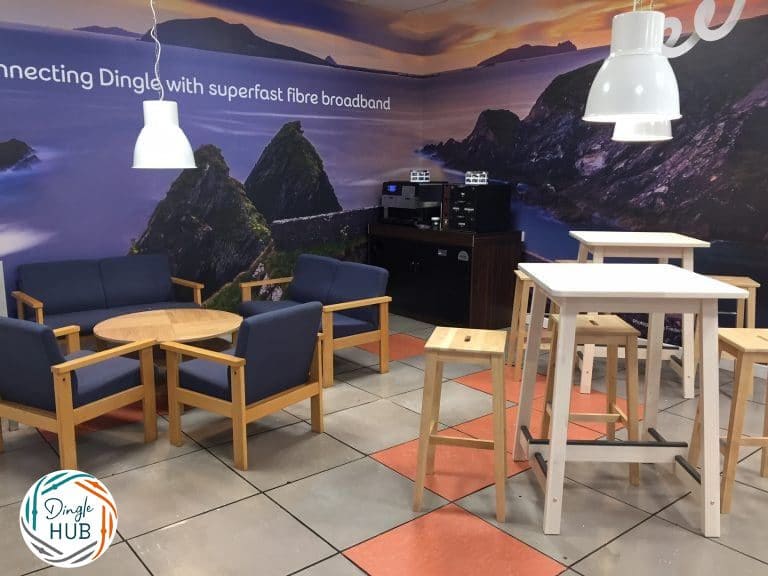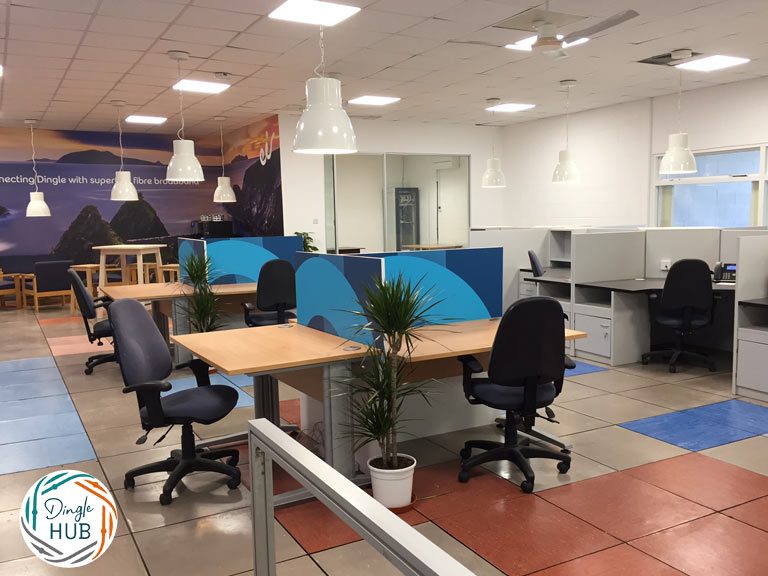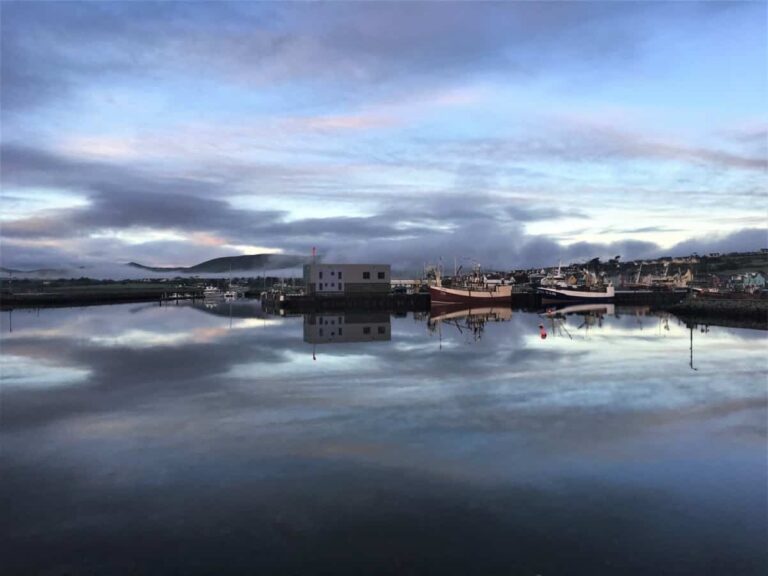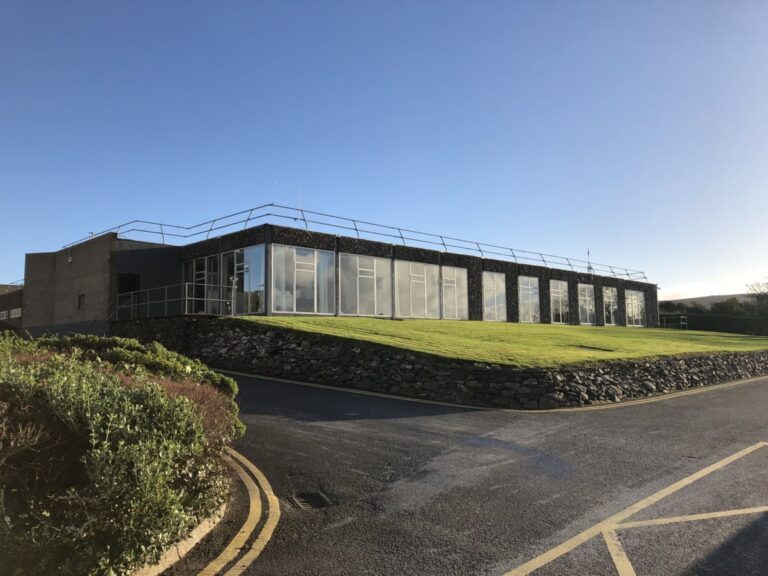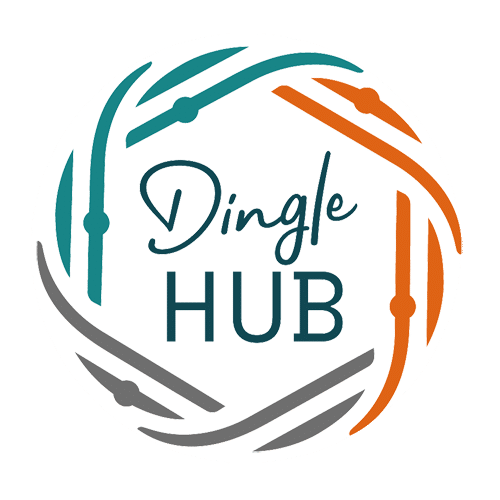 Reserve your Space NOW
Cuir spás in áirithe anois
Hot Desk
€20 per day
10-day package
€150
Deasc Lae
€20 sa lá
Pacáiste 10 lá €150
BOOK NOW
Co-Working Desk
€200 + VAT per month
3 month min.
Deasc Fad Téarmach
€200 + CBL sa mhí
3 mhí ar a laghad
ENQUIRE NOW
Office
from €350 per month
6 month min.
Oifig
ó €350 sa mhí
6 mhí ar a laghad
ENQUIRE NOW