Reducing our carbon footprint
We're working on numerous projects to reduce energy consumption on the peninsula and make sure the energy we do use is cleaner.  We're working with a host of local and national partners to explore the latest green technologies.
Sustainable Energy Community
Pobal Fuinnimh Inbhuanaithe
Sustainable Energy Community
As part of our effort to transition to a low carbon society, people from multiple sectors across the Dingle Peninsula are working together to reduce carbon outputs and embrace a more sustainable way of life. The Dingle Hub is fostering this sustainable energy community (SEC) through events, projects, research and training.
Read:
Infographic on Sustainable Energy Communities
Energy Master Plan (October 2018 – June 2019)
In October 2018, the Dingle Sustainable Energy Committee (SEC) commissioned an energy master plan for the peninsula, which included a survey of existing energy use. The survey concluded in June 2019, and the group produced a report outlining how the Dingle Peninsula could save energy in the coming years.
Since the plan's release, energy saving targets for the region have increased to reflect the more ambitious targets set out in the Program for Government and Climate Action Bill of 2021.
Read:
Energy Master Plan [PDF]
EMP Consultants' Supporting Detail [PDF]
EMP Learning Brief [PDF] 
View:
Interactive map charting energy usage for Dingle Peninsula communities
Watch on YouTube:
Energy Action on the Dingle Peninsula (August 20, 2021)
 "Dingle Adapts" energy series, (streamed in five parts from May 27th to June 24th, 2021)
Community Energy Mentors (November 2019 – February 2020)
We believed that a small group of committed local volunteers could be trained in methods and means to transition to a low carbon society, and could then help the larger community (in a factual, non-judgmental manner) find ways to reduce their energy consumption.
Kerry Education and Training Board (ETB), now Kerry College, worked with the Dingle Hub and Dingle 2030 teams to provide a 12-week training course to ten community members (selected from many who volunteered).  The Community Energy Mentor Course began on 13 November 2019, with 10 participants, and ended on 13 February 2020.
Kerry ETB engaged Impact Training to oversee the logistics and delivery of the training. 
Read:
The Community Energy Mentor Training Course Learning Brief  (May 2021) [PDF]
Climate Hack (November 2019)
In November 2019, MaREI organized a two-hour "climate hack" with fourth and fifth year students in three secondary schools on the Dingle Peninsula to find out their key concerns on the climate crisis. Students assumed the role of town planner, and identified what they considered to be the most important components of the transition to a low-carbon society. They also aired their views on various means to accomplish that transition.
Climate Hack was part of Science Week, and was organized in collaboration with the Dingle Hub.  The three secondary schools who took part were Pobalscoil Chorca Dhuibhne, Coláiste Íde and Meanscoil Nua an Leith-Triúigh.
A second Climate Hack was organized on-line during Science Week 2020.
Read:
Climate Hack Learning Brief (April 2020) [PDF]
Watch on YouTube:
Dingle Peninsula Climate Hack (2019)
LED Bulb Swaps
In April 2019 and February 2020, we held bulb swaps where people could exchange their old incandescent bulbs for new LED bulbs, free of charge (limit: four).  
In addition to promoting energy-efficient bulbs, we hoped to begin a discussion on home energy usage. If something as simple as changing a light bulb can significantly reduce the cost of home lighting, people might be encouraged to take additional small but meaningful actions.
We also asked people who took advantage of the swap to fill out a survey on their home energy usage (the results of this survey were later compared with an estimate from our Energy Master Plan)
The purpose of the survey was to gather data on residential energy usage, and associated costs, for comparison with an estimate that was being generated as part of the Energy Master Plan.
We acknowledge the great help of Garvey's Supervalu in Dingle, who arranged for the donation of LED bulbs from Powerline.
Read:
LED Bulb Swap Learning Brief [PDF]
Watch on YouTube: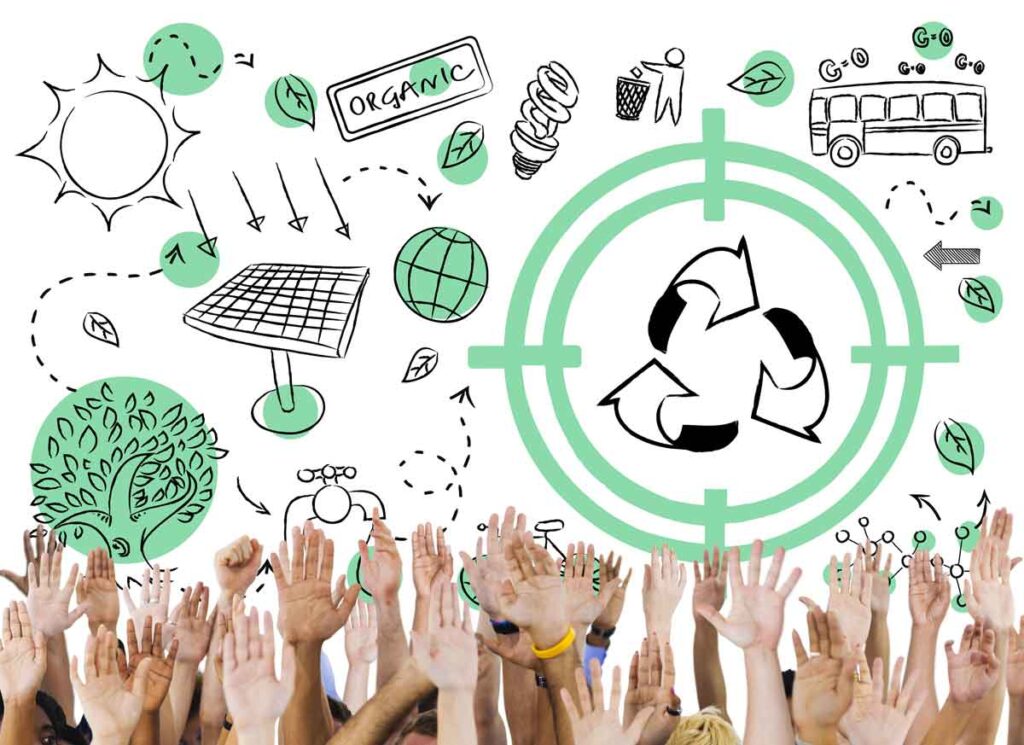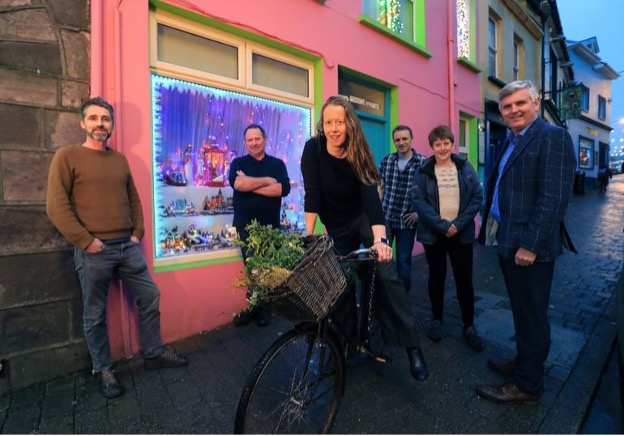 Bioenergy (Anaerobic Digestion)
Anaerobic digestion breaks down biodegradable material (slurry, grass, and food waste) in the absence of oxygen, producing biogas.  Biogas is a renewable fuel source that can be used for heat, electricity and transport. It is currently used worldwide in domestic, agricultural, municipal and industrial applications.
The process of anaerobic digestion fits in with circular economy thinking where waste and resource use are minimised. Organic wastes, agricultural by-products and feedstocks become valuable resources when used to develop biofuel, whereby creating new economic opportunities for our local community.
Dingle Hub and partners first conducted a feasibility study and are now working to determine if an anaerobic digestion plant is suitable for the Dingle Peninsula.
Read:
Feasibility Study on Anaerobic Digestion for the Dingle Peninsula (November 2020) [PDF]
View:
Infographic on issues, options and the way forward (2022)
Watch on YouTube:
Anaerobic Digestion Webinar (April 2022)