Adopting sustainable practices
Agriculture is extremely important on the Dingle Peninsula — a mainstay of rural life for generations.  We're working with local farmers to make agriculture a more sustainable sector for the long term.
West Kerry Dairy Farmers' SEC
SEC Fheirmeoirí Déiríochta Chiarraí Thiar
Gníomhú Cruthaitheach ar son na hAeráide
West Kerry Dairy Farmers' SEC
Over 100 farmers joined together to form the West Kerry Dairy Farmers SEC, which is committed to exploring how the agriculture sector on the Dingle Peninsula can reduce its carbon footprint. The group undertook an energy master plan in 2021. Among its key findings:
In 2019, this farming community used over 10,000 MWh of energy, at a cost of around €1 million (and releasing over 2,900 tons of CO2).
Diesel is the biggest agricultural energy component (52%), costing €750,000.  Switching to biomethane could see a substantial reduction in energy demand.
Installing PV panels where the output is shared between homes and dairy barns could reduce energy costs.
Retrofitting farmhouses to B2 standard could reduce energy usage by 1,400 MWh and 360 tons of CO2.
Read:
View:
Watch on YouTube:
See also:
The farming projects on our Digital Transformation page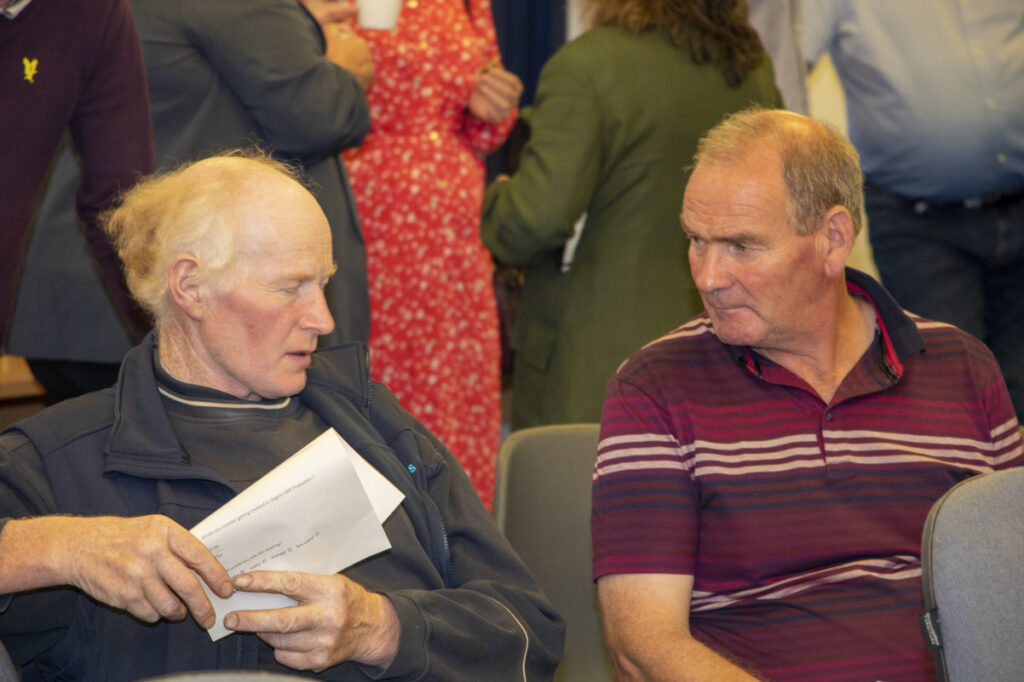 Creative Climate Action Project
In this unique initiative, an artist worked with ten farming families to explore creative ways that community can reduce its carbon footprint in light of the global climate emergency.
Background and Objectives
Corca Dhuibhne Inbhuanaithe – A Creative Imagining is a project where local farmers, including the West Kerry Dairy Farmers' Sustainable Energy Community, worked with artist Lisa Fingleton to look creatively at how farmers on the peninsula can address climate change.  Ten farmers from the community participated in the Creative Climate Action Project, working with Lisa through the end of 2022.
Dingle Hub managed the project, along with Catríona Fallon of the Green Arts Initiative in Ireland and Clare Watson of MaREI. 
Embedded Artist
Lisa Fingleton is an eco-social artist, writer and organic farmer. Living and working on a small organic, social farm near the sea, she has spent many years cultivating deep-rooted connections between art, food and farming.
Her book, The Local Food Project, explores the power of growing and eating local food. Lisa is concerned about the fact that we are importing so much of our food and losing the capacity to be self-sufficient, despite what we know about climate change and carbon footprint. For the last number of years, she has undertaken the "30-day local food challenge," when she eats only food grown on the island of Ireland, for the month of September.
See Lisa's website for more information on Lisa, her interests and projects.
Participating Farmers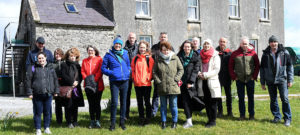 Ten farmers from the Dingle Peninsula participated in Corca Dhuibhne Inbhuanaithe, A Creative Imagining.  The farming families include: Padraig O'Dowd and Sharon O'Sullivan, Siobhán Prendergast and Tony O'Sé, Joe and Teresa Kelliher, John Joe Fitzgerald, Sean Kennedy, Thomas and Nora Greaney, Michael and Sandra O'Dowd, Niamh Foley, Aidan O'Connor, and the O'Cíobháin family – Seamus, Eibhlín and Lís.
Read:
Background:
View:
Photo Galleries
Watch on Youtube: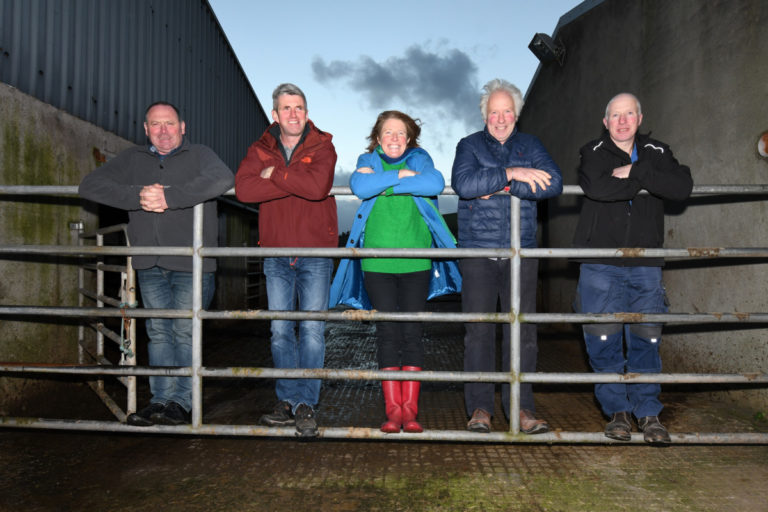 Dingle Hub comments on proposed national policies that pertain to our areas of interest in the agriculture sector.
In February 2023 the Department of Agriculture, Food and the Marine requested comments on its Statement of Strategy for 2023-2026.
Dingle Hub submitted a policy proposal that addressed the four questions posed by the Department:
How could the Department's services to the agri-food, forestry and marine sector be further enhanced?
What forthcoming market and other challenges should the Department prioritise?
Are there opportunities, new developments, or innovations that the Department should consider when developing the 2023-2026 strategy which would advance the achievement of our mission, vision, and objectives across the agri-food, forestry, and marine sectors?
What metrics should the Department use to measure our performance and monitor achievement of our strategic goals?
Read:
Dingle Hub Policy Submission to the Department ofAgriculture, Food and the Marine, 2023 [PDF]