Bain triail as gteic@Corca Dhuibhne – Try out this alternative location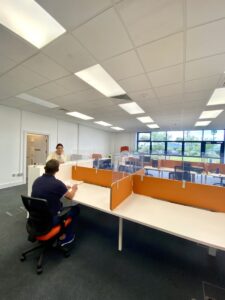 Tá ana áthas orainn go bhfuilimid anois ag tabhairt aire don tarna suíomh anseo i gceantar an Daingin! Táimid ag obair le hÚdarás na Gaeltachta ag bainistiú gteic@Corca Dhuibhne, láthair le 16 deasc oibre ar imeall an bhaile, in aice le Drochead Bhaile an Mhuilinn. Tá an láthair seo mar pháirt de Ghréasán Digiteach na Gaeltachta, ina mbeidh níos mó ná 30 gteic i nGaeltachtaí fud fad na tíre go luath.
We are pleased to be looking after a second site in the Dingle area! We're working with Údarás na Gaeltachta and are managing gteic@Corca Dhuibhne, a 16 desk facility on the outskirts of Dingle, near Milltown Bridge. This site is part of gteic Gréasán Digiteach na Gaeltachta (the Gaeltacht Digital Network) which will soon have over 30 hubs in Gaeltacht locations countrywide.
It gives more choice to people on the Peninsula (or visiting) who want to work away from their office or home. This and all gteics are particularly suited to those who want to work in an Irish language atmosphere. To try out working from here, please make contact with us at Dingle Hub (details below).
Tugann sé seo níos mó de rogha do phobal na leithnise (nó do chuairteoirí) atá ag iarraidh a bheith ag obair i láthair eile seachas ón oifig nó ón mbaile. Tá an láthair seo, mar aon leis na haon gteic ana oiriúnach dóibh siúd atá ag iarraidh a bheith ag obair in atmaisféar Gaelach. Más mian leat triail a bhaint as a bheith ag obair anseo, is féidir teagmhail a dhéanamh linn anseo sa Hub (sonraí teagmhála thíos).
Scéalta ón Earnáil Turasóireachta agus Fáilteachais / Developments in the Tourism and Hospitality Sector
Chuireamar fáilte roimh fheidhmeannaigh shinsireacha ó Fáilte Éireann an mhí seo caite, le ceannaire Shlí an Atlantaigh Fhiain ina measc, agus bhí deis againn cur síos achomair a thabhairt dóibh ar an obair go raibh baint againne leis go dtí seo, na Pobail Fuinnimh Inmharthana lena mbainimid san áireamh, m.sh. PFI Fheirmeoirí Déiríochta Chorca Dhuibhne.
We welcomed senior officials from Fáilte Ireland last month, including the Head of Wild Atlantic Way and had an opportunity to give an overview of the work we have been involved in to date, including the sustainable energy communities we have involvement with e.g. West Kerry Dairy Farmers Sustainable Energy Community. 
One of the main reasons they were here is because Fáilte Ireland in collaboration with Kerry County Council and Údarás na Gaeltachta are funding the establishment of a Sustainable Energy Community for the Dingle Peninsula, which is a very important development for the sector, and one that Dingle Hub is happy to be involved in. A Sustainable Energy Community (SEC) is a group who come together to achieve a set of energy goals by working with SEAI (Sustainable Energy Authority of Ireland) in their sustainable energy network. 
Ceann de na príomhchúiseanna go raibh siad ann ná go bhfuil Fáilte Éireann, i gcomhpháirt le Comhairle Contae Chiarraí agus Údarás na Gaeltachta, ag maoiniú bunú Phobal Fuinnimh Inmharthana do Chorca Dhuibhne atá thar a bheith tábhachtach mar scéal don earnáil, agus ceann go bhfuil an Mol fíorshásta a bheith bainteach leis.
Is é atá i gceist le Pobal Fuinnimh Inmharthana (PFI) ná grúpa a thagann le chéile chun sraith spriocanna a bhaint amach trí bheith ag obair le hÚdaras Fuinnimh Inmharthana na hÉireann (ÚFIÉ) agus a ghréasán fuinnimh inmharthana.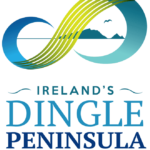 Táimid (i gcomhpháirt le Comhaontas Turasóireachta Chorca Dhuibhne) tosnaithe ag earcú duine chun an PFI nua seo a bhunú agus chun rannpháirtíocht an phobail ó earnáil na Turasóireachta agus an Fháilteachais a thiomáint chun a fhorbairt leanúnach a chinntiú. Tuilleadh eolais ar www.dinglehub.com/vacancies.
Recruitment (in collaboration with Dingle Peninsula Tourism Alliance) has begun to find someone to set up this new SEC and to drive community participation from the Tourism and Hospitality sector to ensure its ongoing development. More details on www.dinglehub.com/vacancies
Tá tacaíocht chun an post seo a chruthú á chur ar fáil ag Údarás na Gaeltachta marchuid dá Phlean Turasóireachta chun tograí Turasóireachta Straitéiseacha a fhorbairt ar fud na Gaeltachta. Beidh an té a cheapfar páirteach i ngréasán foghlama de thograí stráitéiseachta turasóireachta sa nGaeltacht.
Funding for this role is through Údarás na Gaeltachta's Scéim Forbartha Bainistíochta d'Oifigigh Turasóireachta with Fáilte Ireland and Kerry County Council co-funding the overall project. It really is a wonderful example of a number of agencies coming together to provide practical support for the local community, something we love to be part of!
Champion Changemakers
An bhfuil smaoineamh agatsa a cheapann tú go gcabhródh sé chun dul i ngleic le dúshláin shóisialta nó timpeallachta i do phobal áitiúil? B'fhéidir go bhfuil smaoineamh maith agat a d'fhéafadh fadhb shóisialta ar nós Cur Amú Bia, Mearfhaisean, Athrú Aeráide, Oideachas, Tithíocht nó Sláinte Intinne a réiteach – ach nach bhfuil tú cinnte cad é an chéad chéim eile?
Do you have an idea that you think would help combat social or environmental challenges in your local community? Maybe you've had a brainwave that could really solve a social problem such as Food Waste, Fast Fashion, Climate Change, Education, Housing or Mental Health – but you're unsure what to do next?
If so, the Community Enterprise Association Ireland (CEAI), through its network of enterprise centres and hubs, is hosting a series of regional events that will help you or your group build this idea into a service that could drive real change in your community. We're partnering with RDI Hub (Killorglin) to host applicants from across the Mid and South West Regions of Ireland.
Más ea, tá Cumann Fiontair Phobail Éireann, trína gréasán d'ionaid agus moil fiontair, ag eagrú sraith d'imeachtaí réigiúnda a chabhróidh leatsa, nó led' ghrúpa, tógáil ar an smaoineamh seo chun seirbhís a chur ar fáil a d'fhéadfadh claochló suntasach a thiomáint id' phobal. Tá Dingle Hub agus Mol RDI (Cill Orglan) ag comh-eagrú na babhtaí d'iarrthóirí ó Réigiúin an Mheán-Iarthair agus an Iar-Dheiscirt.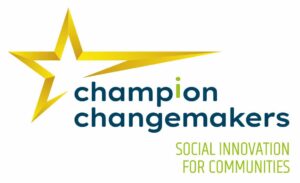 Beidh imeachtaí den saghas 'Dragon's Den' ar siúl thar an deireadh seachtaine de 23ú Mheán Fómhair ag Dingle Hub agus Mol RDI, leis na foirne a roghnaítear ag dul ar aghaidh go dtí an 'Pitch-Fest' náisiúnta i mBaile Átha Cliath ar 20ú Dheireadh Fómhair. Tuilleadh eolais ach cuairt a thabhairt arwww.communityenterprise.ie/champion-changemakers nó ar www.dinglehub.com.
'Dragon's Den' type events will take place over the weekend of September 23rd in Dingle Hub and RDI Hub, with selected teams going forward to a national Pitch-Fest in Dublin on October 20th. Find out more on www.communityenterprise.ie/champion-changemakers or on www.dinglehub.com.
Paul Muldoon Poetry Reading
Internationally acclaimed Pulitzer Prize-winning Poet Paul Muldoon will be doing a reading on the evening of August 6th in An Díseart (Green Street, Dingle). He will also be in conversation with American best-selling author Ann Hood. The event will feature music from the Blasket Islands by Áine uí Laoithe and Eilín Ní Chearna.
Admission is free with a ticket, by registering online via this site: bit.ly/MuldoonDingle.
You and Dingle Hub
Are you working from your home? Maybe you are missing out on those water-cooler moments/ comhluadar. Why not spend an occasional day in our shared workspace environments to see if you benefit from it?
If you are thinking about working here, for a day or longer, check out your options here. Or call us on 066 9150140 or send an e-mail to info@dinglehub.com.
The same goes for our Meeting rooms for your community events. Má tá ceist ar bith agat faoi úsáid na seomraí cruinnithe nó spáis oibre is féidir teagmháil a dhéanamh linn.
Get regular news from Dingle Hub by following us on social media platforms.
We want to network with people working on the peninsula. It's not necessary to have or use a physical desk or office space in Dingle Hub to be part of this wider community. We are always happy to hear from you, especially if you are interested in getting involved in our initiatives.