Writing Seminar
In the first week of August a group of around 20 writers spent a week in Dingle, a lot of that time in Dingle Hub. The mostly American group ranged from new writers to international best-selling authors, who were for an annual Summer Writing Seminar which was part of Bay Path University's Master's of Fine Arts program in Creative Nonfiction.
Bay Path University in Massachusetts offers this course as an all-online programme with the week in Dingle (happening since 2015) as an elective class that allows students to meet and work together in person. It's also open to other writers who can attend the workshops, readings and lectures from creatives such as Paul Muldoon, Ann Hood, Ted Deppe, Annie Deppe, Jean Hanff Korelitz, Anne Pinkerton, Suzanne Strempek Shea and Tommy Shea who were all part of this year's faculty.
Tommy Shea is a Massachusetts journalist whose father, the late Seán "The Diamond" Shea, was from Cahiratrant near Ventry and whose late mother, Maureen Browne Shea, was from Gallarus. Each year Tommy's workshop "Talk of the Town" has delegates meet and interview locals. They met people like Dingle artist Carol Cronin and Johneen Brosnan, who talked about Fungie and life since his departure. Just two of the locals who made their group feel very welcome during their stay at Dingle's Bambury's Guesthouse.
Several workshops held in Dingle Hub were open to the public, topics ranging from the use of metaphor to the benefits of incorporating the senses in writing, crafting stories about family to writing about grief and loss. 80 people attended a public reading at An Díseart, featuring Pulitzer Prize-winning poet Paul Muldoon and music by locals Áine Uí Laoithe and Eilín Ní Chearna.
The organisers had visited Dingle Hub on their last trip and thought our facilities were a good match for their functional and creative needs.
We were delighted to have this friendly group of creatives in Dingle Hub and we hope to work with them again next year. Dingle Hub facilities like our meeting rooms are open to the wider community for events suitable for our spaces. Get in touch if you think your community initiative or group needs a space.
Baypath University ar Turas
Chaith grúpa de thart ar 20 scríbhneoir seachtain sa Daingean níos luaithe sa mhí, agus chaitheadar ana chuid don am san anseo sa Hub. Bhíodar anseo do Sheimineár Scríobhneoireacht an tSamhraidh a bhíonn ar bun go bliaintiúil ag Ollscoil Bay Path mar chuid dá máistreacht "Fine Arts in Creative Nonfiction". Meiriceánaigh don gcuid is mó a bhí sa ghrúpa, le meascán de scríbhneoirí nua agus údair sárdhíola idirnáisiúnta.
Is iriseoir ó Massachusetts é Tommy Shea, ba as do Chathair an Treantaigh in aice le Ceann Trá dá athair, Seán "The Diamond" Shea, agus ba as do Ghallaras dá mháthair.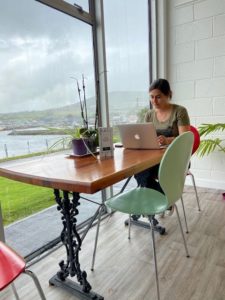 Bay Path MFA graduate and Summer Writing Seminar Assistant Anne Pinkerton,
whose memoir 'Were You Close?' will be published in April 2023 working at Dingle Hub prior to her community workshop on writing about loss and grief – Maureen Brown Shea.
Vacancy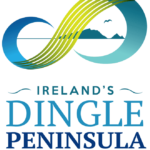 We are recruiting (in collaboration with Dingle Peninsula Tourism Alliance) to find someone to set up this new Tourism and Hospitality SEC and to drive community participation from the sector to ensure its ongoing development. More details on www.dinglehub.com/vacancies Deadline is soon!  Closing date for applications is 19th August 2022 with interviews to be held shortly thereafter
Funding for this role is through Údarás na Gaeltachta's Scéim Forbartha Bainistíochta d'Oifigigh Turasóireachta with Fáilte Ireland and Kerry County Council co-funding the overall project. It really is a wonderful example of a number of agencies coming together to provide practical support for the local community, something we love to be part of!
Folúntas
Comhordaitheoir Phobal Fuinnimh Inmharthana (PFI) Turasóireachta agus Fáilteachais / Tourism and Hospitality Sustainable Energy Community (SEC) Coordinator
Táimid (i gcomhpháirt le Comhaontas Turasóireachta Chorca Dhuibhne) ag earcú duine chun an PFI nua seo a bhunú agus chun rannpháirtíocht an phobail ó earnáil na Turasóireachta agus an Fháilteachais a thiomáint chun a fhorbairt leanúnach a chinntiú. Tuilleadh eolais ar www.dinglehub.com/vacancies.
Dáta dúnta d'iarratais ná 19ú Lúnasa 2022, le hagallaimh le reachtáil go luath ina dhiaidh sin.
Tá tacaíocht chun an post seo a chruthú á chur ar fáil ag Údarás na Gaeltachta marchuid dá Phlean Turasóireachta chun tograí Turasóireachta Straitéiseacha a fhorbairt ar fud na Gaeltachta. Beidh an té a cheapfar páirteach i ngréasán foghlama de thograí stráitéiseachta turasóireachta sa nGaeltacht.
Changemakers
An bhfuil smaoineamh agatsa a cheapann tú go gcabhródh sé chun dul i ngleic le dúshláin shóisialta nó timpeallachta i do phobal áitiúil? B'fhéidir go bhfuil smaoineamh maith agat a d'fhéafadh fadhb shóisialta ar nós Cur Amú Bia, Mearfhaisean, Athrú Aeráide, Oideachas, Tithíocht nó Sláinte Intinne a réiteach – ach nach bhfuil tú cinnte cad é an chéad chéim eile?
Más ea, tá Cumann Fiontair Phobail Éireann, trína gréasán d'ionaid agus moil fiontair, ag eagrú sraith d'imeachtaí réigiúnda a chabhróidh leatsa, nó led' ghrúpa, tógáil ar an smaoineamh seo chun seirbhís a chur ar fáil a d'fhéadfadh claochló suntasach a thiomáint id' phobal. Tá Dingle Hub agus Mol RDI (Cill Orglan) ag comh-eagrú na babhtaí d'iarrthóirí ó Réigiúin an Mheán-Iarthair agus an Iar-Dheiscirt.
Beidh imeachtaí den saghas 'Dragon's Den' ar siúl thar an deireadh seachtaine de 23ú Mheán Fómhair ag Dingle Hub agus Mol RDI, leis na foirne a roghnaítear ag dul ar aghaidh go dtí an 'Pitch-Fest' náisiúnta i mBaile Átha Cliath ar 20ú Dheireadh Fómhair. Tuilleadh eolais ach cuairt a thabhairt ar  www.communityenterprise.ie/champion-changemakers nó ar www.dinglehub.com.
Do you have an idea that you think would help combat social or environmental challenges in your local community? Maybe you've had a brainwave that could really solve a social problem such as Food Waste, Fast Fashion, Climate Change, Education, Housing or Mental Health – but you're unsure what to do next?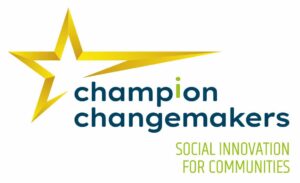 If so, the Community Enterprise Association Ireland (CEAI), through its network of enterprise centres and hubs, is hosting a series of regional events that will help you or your group build this idea into a service that could drive real change in your community. We're partnering with 
RDI Hub (Killorglin) to host applicants from across the Mid and South West Regions of Ireland.
'Dragon's Den' type events will take place over the weekend of September 23rd in Dingle Hub and RDI Hub, with selected teams going forward to a national Pitch-Fest in Dublin on October 20th. Find out more on www.communityenterprise.ie/champion-changemakers or on Dingle Hub homepage.
You and Dingle Hub
Are you working from home? Maybe it's sometimes hard to concentrate there or you are missing out on a bit of comhluadar and the chance to meet new people. Why not spend an occasional day in our shared workspace environments to see if you benefit from it? If you are thinking about working here, for a day or longer, check out your options on the homepage Or call us on 066 9150140 or send an e-mail to info@dinglehub.com.
Má tá ceist ar bith agat faoi úsáid na seomraí cruinnithe nó spáis oibre is féidir teagmháil a dhéanamh linn. The same goes for our Meeting rooms for your community events. 
We want to network with people working on the peninsula. It's not necessary to have or use a physical desk or office space in Dingle Hub to be part of this wider community. We are always happy to hear from you, especially if you are interested in getting involved in our initiatives.
Get regular news from Dingle Hub by adding us on your social media! e.g. Twitter, Instagram.