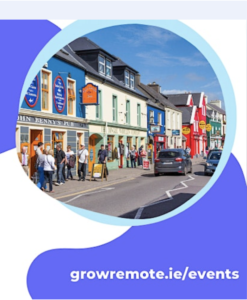 Join other remote workers from the local Grow Remote chapter at the Dingle Hub  to learn more about our mission and how you can get involved in making remote work local.
Come and have a coffee with us and let's discuss how we can support the local community.
When? October 4, 2023
What time? 11 am – 12 pm
Where? Dingle Hub
Get connected with other remote workers in the area and learn from each other.  We intend to meet monthly to build ties and strengthen connections.
Sign up at Eventbrite.