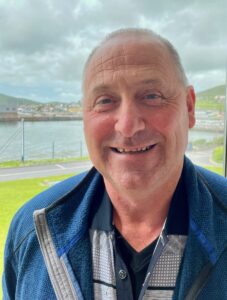 We have a new employee in the role of Energy and Agriculture Liaison Officer and it's a name you may be familiar with: Dinny Galvin.
As a dairy farmer, Dinny has been involved with Dingle Hub across several projects for some years now, like the Farm Ambassador Programme. This introduced sensor technology onto his farm (among others) to measure and manage soil moisture, milk and slurry height as well as providing localised weather data. He also works as a Community Energy Mentor and is the driving force behind the West Kerry Dairy Farmers Sustainable Energy Community.
This new part-time role will see Dinny drive local participation in the sustainable low carbon development of the Dingle Peninsula.  Go n-eirí leat Dinny!