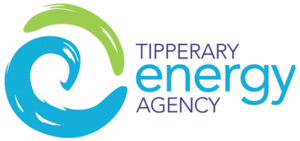 What's happening in the Hub?   
We are delighted to confirm that the Dingle Hub has now fully reopened for business from June 29th and we'd like to wish all other Dingle Peninsula businesses the very best as they begin to open their doors once more. It's great to welcome back our regular Hub users and we look forward to meeting those of you who are starting your remote working journey on the Dingle Peninsula. Make sure to contact us to discuss your needs as we have packages to cater for those who want to work from here on a partial, intermittent or permanent basis.
It is important to note that access to the Dingle Hub will be by prior appointment only for the duration of Covid-19 restrictions. Anyone who wishes to use the facilities can book a hot desk online at www.dinglehub.com or contact info@dinglehub.com to arrange longer term options. Our conference room is now available for online booking on a half-day or full-day basis. The conference room can accommodate up to 3 people while maintaining social distancing. We are currently working on plans to provide high quality video conferencing facilities in this room and hope to have these available in the near future.
Members using the hub on a regular basis will be required to participate in a 30 minute online training session in advance to familiarise themselves with the Dingle Hub Covid-19 Response Plan. Temporary hot desk users will be advised of all Covid-19 protocols relevant to their use of the shared workspace on their first visit. We look forward to working with you all to maintain a safe and virus free environment.
Many thanks to all of you who took part in our collaborative online workshop to imagine and shape new possibilities for the Dingle Peninsula. The ideas that have emerged are both inspiring and achievable and we are looking forward to sharing these ideas with the wider community.  We are planning a session to disseminate the outputs later in the summer and will be inviting participation and support from those of you who I know are eager to contribute to this process. It was hugely encouraging to see so much of the community coming together to devote their time and energy to explore new opportunities for the future. 
Don't forget that Tipperary Energy Agency are running online courses that are designed for the construction sector and will cover a number of topics relating to energy efficiency upgrades of homes and specification and design of heating systems with heat pumps in Ireland. The courses are "Specification & Design of Heating Systems with Heat Pumps" and "Introduction to Specification & Design of NZEB Homes".  ESB Networks will sponsor suitably qualified tradespeople to undertake this training to support energy efficiency upgrades of homes, businesses and community facilities on the Dingle Peninsula. This initiative is also supported by the SFI funded "Activating the Energy Citizen" project. The courses are delivered online,  you can complete them in your own time and are CPD accredited by Engineers Ireland.  Interested persons should contact deirdre@dinglehub.com for further details.
Stay safe and well everyone.
Live in a Creative Place, Work in a Creative Space
Contact: Deirdre de Bhailís 
Dingle Creativity and Innovation Hub 
Tel.: 066 9150140
Email: info@dinglehub.com 
Web:   www.dinglehub.com
The Dingle Creativity and Innovation Hub is a Community Enterprise supported by Enterprise Ireland, the Dept of Rural and Community Development through the Town and Village Renewal Scheme, eir, Údarás na Gaeltachta, Kerry Co Co and the Dingle Chamber Alliance.