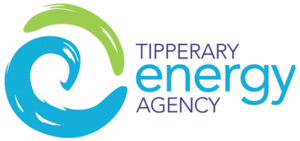 What's happening in the Hub?   

Happily, the Dingle Hub re-opened on a partial basis for individual offices on Monday, June 8th and to say there was a sense of relief at returning to some form of normality would be an understatement. We are planning to welcome even more of our members back on June 29th as safety guidelines become clearer and we build confidence in the protocols we are implementing to follow them. We know that many people have started their remote working journey on the Dingle Peninsula in the past few months and we look forward to ensuring you feel supported and connected to enable you to continue to work from here either partially, intermittently or permanently. Make sure to contact us to let us know what you need to work seamlessly from Dingle.

Many thanks to all of you who registered to take part in our collaborative online workshop to imagine and shape new possibilities for the Dingle Peninsula. It is hugely encouraging to see so much of the community coming together to devote their time and energy to explore new opportunities for the future. We're really looking forward to what I expect to be a very enjoyable and stimulating weekend. It was important to limit numbers to maintain an interactive and participative experience and so, regrettably, spaces are now full.  We endeavoured to ensure that different sectors and geographical areas are equally represented. For all those who missed out, we still want your ideas and we will continue to work to ensure they are captured and incorporated in the process in the weeks and months ahead. We are planning a session to disseminate the outputs to a much broader audience later in the summer.


Tipperary Energy Agency are running online courses that are designed for the construction sector and will cover a number of topics relating to energy efficiency upgrades of homes and specification and design of heating systems with heat pumps in Ireland. The courses are "Specification & Design of Heating Systems with Heat Pumps" and "Introduction to Specification & Design of NZEB Homes".  ESB Networks will sponsor suitably qualified tradespeople to undertake this training to support energy efficiency upgrades of homes, businesses and community facilities on the Dingle Peninsula. This initiative is also supported by the SFI funded "Activating the Energy Citizen" project. The courses are delivered online,  you can complete them in your own time and are CPD accredited by Engineers Ireland.  Interested persons should contact deirdre@dinglehub.com for further details.


There's still time to apply for the ESB Networks Dingle Arts Commission. We are delighted to be working with Claire McElligott, ESB Networks and Catríona Fallon, Green Arts Initiative on this commission with a fund total of €4,000 for the successful artist to create a piece of work. It's open to artists living on the Dingle Peninsula. The chosen art form and proposed project will speak to the brief and be accessible to the commissioning organisation (ESB Networks), the local community and the wider public. Audience engagement is a key element of the commission. Overall the work and final piece should encapsulate what the 'Activated Energy Citizen' of the future looks like on the Dingle Peninsula and beyond? It should relate to and emphasise the energy and sustainability work on the Dingle Peninsula with the ESB Dingle Project. Engagement with the projects to date and people involved is recommended to get a full picture of the scope. For more info see poster and full brief on our website www.dinglehub.com Deadline: Friday 19th June 2020 Feel free to contact us with any questions on info@dinglehub.com 


Stay safe and well everyone.


Live in a Creative Place, Work in a Creative Space
Contact: Deirdre de Bhailís 
Dingle Creativity and Innovation Hub 
Tel.: 066 9150140
Email: info@dinglehub.com  
Web:   www.dinglehub.com


The Dingle Creativity and Innovation Hub is a Community Enterprise supported by Enterprise Ireland, the Dept of Rural and Community Development through the Town and Village Renewal Scheme, eir, Údarás na Gaeltachta, Kerry Co Co and the Dingle Chamber Alliance.