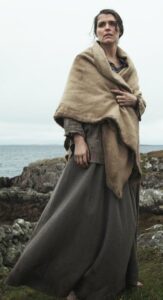 Irish Language Cinema: Culture & Practice
Tionscal na Scanánnaíochta Trí Ghaeilge : Cultúr agus Cleachtas
Register now: https://www.eventbrite.ie/e/irish-language-cinema-tionscal-na-scanannaiochta-tri-ghaeilge-tickets-137606002257
Cláraigh anois: https://www.eventbrite.ie/e/irish-language-cinema-tionscal-na-scanannaiochta-tri-ghaeilge-tickets-137606002257
Course Overview: Os radharc ar an gcúrsa
Tugann an cúrsa seo, atá á sholáthar ar líne, eolas ar fáil do dhaoine fásta go bhfuil suim acu i staidéar a dhéanamh i réimse na scannánaíochta trí mheán na Gaeilge agus ar chonas is féidir úsáid a bhaint as an nGaeilge ar scáileáin mar mheán chun cur le líon na dtáirgí cultúrtha trí Ghaeilge– go háirithe ó cheantair tuaithe agus Gaeltachta.
Beidh rannpháirtithe ag casadh le chéile ar líne faoi dhó sa tseachtain, le féachaint agus le plé a dhéanamh ar ábhar i nGaeilge agus ar léiriúcháin go bhfuil téamaí Gaelacha ag baint leo faoi stiúir Ciara Barrett – léiritheoir agus taighdeoir i dtionscail na scannánaíochta in Éirinn – agus le h-aoi-chainteoirí eile san earnáil.
Iarrfar ar rannpháirtithe mír ghairid ach praiticiúil a chur le chéile gach seachtain, ag baint úsáid as pé meáin thaifeadta atá ar fáil dóibh (ar nós fón póca, ceamara nú rl) ag freagairt don bplé agus na téamaí ardaithe ins an ndíospóireacht ar líne.
Le críoch a chur leis na seisiúin ar líne, beidh mír ghairid as Gaeilge curtha i gcríoch ag gach duine des na rannpháirtithe, á thaispeáint ar an scáileán ag ócáid i Mí Bealtaine 2021 – ar líne nú i bpearsa de réir mar a oireann ag an am.
Beidh taithí agus eolas breise á fháil ar thionscal na scannánaíochta trí mheán na Gaeilge ag na rannpháirtithe, ar mhaithe le méadú a dhéanamh ar líon na ndaoine le Gaeilge i dtionscadail na n-amharc ealaíona, le scileanna sa scannánaíocht a chur ar fáil do ealaíontóirí Éireannacha, agus leis an gcruthaitheacht a chothú sa Ghaeltacht.
Beidh cur agus cúiteamh ar an dteoiric theicniúil a bhaineann le scannánaíocht á reáchtáil trí Bhéarla agus beidh na tograí a bheidh á thaifead agus á léiriú ag na rannpháirtithe le cur ar fáil trí mheán na Gaeilge.
Dá réir sin, beidh cultúr comhbhách á chruthú ins na ceardlanna seo a bheidh dírithe ar rannpháirtíocht uilíoch dhátheangach a chinntiú.
Beidh na seisiúin ar líne á sholáthar ag Dingle Hub agus beidh siad ar fáil ar Zoom óna 3pm go 6pm gach Luan agus Déardaoin, ag tosú ar a 11ú Feabhra agus ag teacht chun críche ar an 6ú Bealtaine.
Tá na ceardlanna seo ó pháirt mhaoiniú ag Ealaín na Gaeltacht agus urraíocht fhlaithiúil á chur ar fáil ag an eagraíocht sin do roinnt des na spásanna ar an gcúrsa. Tá na spásanna saor in aisce seo ar fáil do ealaíontóirí proifisiúnta atá lonnaithe sa Ghaeltacht agus a fheidhmíonn trí mheán na Gaeilge. Is leor go mbeadh na h-ealaíontóirí seo bainteach le h-aon cheann des na h-ealaíon – na h-amharc ealaíon, litríocht agus taispeántais san áireamh.
Beidh foirm iarratas le líonadh ag na h-ealaíontóirí go bhfuil spéis acu sa chúrsa agus caithfear é a bheith curtha chun siúil roimh a 5.00pm, Dé Luain an 8ú Feabhra 2021. Cuirfear eolas ar fáil iarrthóirí go n-eiríonn leo áit a fháil ar an gcúrsa roimh an 10ú Feabhra.
Maidir le daoine nach bhfuil urraíocht á lorg acu tá táille €150 ar an gcúrsa:
https://www.eventbrite.ie/e/irish-language-cinema-tionscal-na-scanannaiochta-tri-ghaeilge-tickets-137606002257
Is féidir breis eolais a fháil ó áisitheoir an chúrsa Ciara Barrett ag ciarabarrett@gmail.com
************************
This online course provides an introduction to Irish-language film studies and filmmaking for adults interested in exploring how the Irish language can be utilized via screen media towards a broadening of Irish cultural output – particularly from rural and Gaeltacht areas.
Meeting biweekly online, participants will watch and discuss a number of Irish and Irish-themed screen productions, led by lecturer and researcher in Irish Cinema, Ciara Barrett, and guest speakers working within the industry.
Each week, participants will be asked to complete a short practical exercise utilizing the film and/or audio-visual recording equipment available to them (such as personal mobile phones and cameras) inspired by themes arising from discussion.
The workshop will culminate in each participant's production of a short Irish-language film, which will be screened as part of an online or in-person event in May 2021.
Participants will gain practice in and an increased knowledge of filmmaking in the Irish language, with a view to increasing the number of Irish-speaking practitioners in the visual and performing arts, up-skilling working Irish artists in filmmaking, and fostering more creativity in the Gaeltacht.
Discussions of film theory and the technical aspects of filmmaking will be led through English, with participants' film projects produced in Irish. As such, the ethos of this workshop will be founded on inclusivity and will embrace bilingualism.
Online sessions, facilitated by the Dingle Hub, will be held on Zoom from 3 PM-6PM on Mondays and Thursdays beginning on Thursday the 11th of February and ending on Thursday the 6th May.
This workshop is partially funded by Ealaín na Gaeltachta, which has generously subsidized a number of spaces on the course. These free spaces are open to professional Gaeltacht-based artists working through the medium of the Irish language. Applicants may be Irish-speaking Gaeltacht-based practitioners of any art – not just filmmaking – including but not limited to the visual and performing arts and literature. Applicants will be asked to fill out a short form and submit by 5 PM, Monday 8th of February, 2021, with notification of success by Wednesday 10th of February. Non-subsidized participation is open to all other adults for a fee of €150: https://www.eventbrite.ie/e/irish-language-cinema-tionscal-na-scanannaiochta-tri-ghaeilge-tickets-137606002257
Contact course facilitator Ciara Barrett for more info at ciarabarrett30@gmail.com