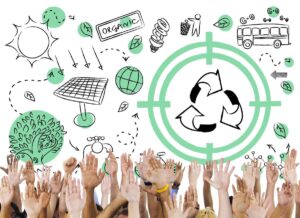 Dingle Sustainable Energy Community (SEC) are conducting a survey to help shape the Dingle Energy Masterplan.
You can help by telling us about your household energy and enter a chance to win one of 4 Home Energy Assessments, valued at €400 each. Winners will be notified after the survey closes on Friday 30 Nov.
On the next page, we ask for EIRCODE and MPRN from your Energy bill, so now is a good time to locate it.
For questions about this survey, please contact me directly.
Thank you!
Deirdre de Bhailís
deirdre@dinglehub.com
************************************************
Tá an Pobal Fuinnimh Inbhuanaithe an Daingean ag déanamh suirbhé chun an Phlean Mhór Fuinnimh an Daingean a cruthú.
Tá do ghuth tabhachtach dúinn, agus is féidir leat cabhrú linn faoi ag labhairt linn faoi do fuinnimh tí.
Chun páirt a ghlacadh sa suirbhé,pioc teanga agus brú 'Ar Aghaidh' .
Má bhfuil aon ceisteanna agat, cuir i dteaghmháil liom go díreach.
Go raibh maith agat!
Deirdre de Bhailís
Dingle Hub