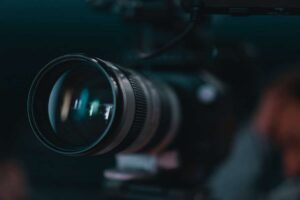 What's happening in the Hub?   
Hope you are all well and getting out into Spring sun, between the showers. Great to see the daffodils up and spring springing. We're delighted to share so many positive stories in our update this week.

Dingle Hub is seeking proposals for the provision of high quality video output, which will be a record of various engagement activities that have taken place on the Dingle Peninsula to date as part of Corca Dhuibhne 2030 initiative through a range of different projects. This video work will demonstrate how the engagement process has led to action & innovation in different sectors through interviews with participants and stakeholders capturing their experiences & activities; it will capture engaged research activities, learnings and outcomes, and the co-creation process and provide high quality video footage for potential future documentaries. Filming will take place mainly on the Dingle Peninsula but footage from UCC / MaREI, Teagasc and ESBN should also be considered and included where appropriate. Filming needs to take place in April / early May 2021, with video edits completed by 23.05.2021 and 18.06.2021.
See the poster in this edition of West Kerry Live for more info. Full details of the brief can be found on www.dinglepeninsula.com and www.dinglehub.com. If you are interested in working with us on this project, please send a proposal and quote to tenders@dinglehub.com no later than 15:00 on Thursday, 22nd April. 
We're having great chats on our InstaLive series, 'Dingle Adapts'; Thanks a million to our most recent guests Justin from Bean in Dingle, Sophie from Dúil sa Dúlra and Mícheál from The Fish Box – for taking time to have a lovely chat to us. We're running this series to spotlight local, sustainable businesses based on the Dingle Peninsula. We're really interested to get insights into how these businesses started and evolved, how working with local suppliers has positively impacted their business and how they incorporate sustainability into their business and day-to-day work. We would love to encourage future partnerships and successful collaborations between businesses on the Dingle Peninsula and beyond. Follow us on socials to get info on upcoming guests. We'll have chats every Wednesday at 7pm, it'd be great to see you there. You can watch the chats back on our IGTV and Facebook pages. 
Táimid ag baint an-thaitnemahs as na comhráite mar chuid den tsraith IG Beoshruthaithe, 'Corca Dhuibhne ag dul in Oiriúint'. Míle buíochas leis na haoíonna is déanaí a bhí linn mar chuid den tsraith –  Justin ó Bean in Dingle, Sophie ó Dúil sa Dúlra agus Mícheál ó The Fish Box. Tá an tsraith seo á chur ar siúl againn chun caint le gnónna dhuibhneach, buanaithe. Tá suim faoi leith againn léargas a fháil faoi conas a thosnaigh na gnónna seo agus conas a d'fhorbair siad. Ba bhreá linn comhoibriú agus comhpháirtíocht a spreagadh idir gnónna i gCorca Dhuibhne. Is féidir Dingle Hub a leanúint ar na meáin shóisialta chun a bheith ar an eolas faoin gcéad aoichaointeoir eile sa sraith seo agus faoi imeachtaí eile. Beidh IG beoshruthaithe againn gach Céadaoin ag a 7i.n. Is féidir féachaint siar ar na comhráite ar IGTV agus ar Facebook.

Have you recently started working from here? Are you considering a part-time or permanent move to the Dingle Peninsula? Are you self-employed, remote working or a start-up business? Perhaps you are in a position within your business to bring remote working opportunities with you and build a team from here? We want to hear from you!! Please connect with us at info@dinglehub.com and help us build a vibrant, diverse and dynamic community and network. It's not necessary to need a physical desk or office space in the hub to be part of this wider community. We'd also love you to connect with us on social media platforms – Twitter, Instagram, LinkedIn, Facebook.
Live in a Creative Place, Work in a Creative Space
Contact: Deirdre de Bhailís
Dingle Creativity and Innovation Hub 
Tel.: 066 915014
Email: info@dinglehub.com
Web:   www.dinglehub.com


The Dingle Creativity and Innovation Hub is a Community Enterprise supported by Enterprise Ireland, the Dept of Rural and Community Development through the Town and Village Renewal Scheme, eir, Údarás na Gaeltachta, Kerry Co Co and the Dingle Chamber Alliance.