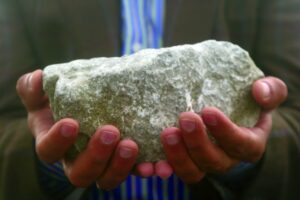 What's happening in the Hub?
September got off to a great start here at the Dingle Hub with the news that Dingle Sustainable Energy Community (SEC) has been announced as a finalist in the Sustainable Energy Authority of Ireland's (SEAI) Energy Awards which encourage and reward excellence in energy management. Twenty-two organisations across seven categories have made it through to the Gala Awards ceremony on Wednesday, 16 October where winners will be named. We're really looking forward to the event and appreciate the recognition of the work and effort that has been put in to date to build a sustainable society for the benefit of our environment and our community.
The recent visit from the Commission for Regulation of Utilities to the Dingle Hub on Monday, 2nd September proved to be a wonderful opportunity to showcase the absolute necessity of working with communities to co-create solutions to tackle the challenge of climate change. A big thank you ESB Networks and IoT Farm Ambassador Denis Galvin, Lispole and StoreNet participant Noel Malone, Gortadoo for taking the time to share the considerable knowledge and insights they have learned through project participation. Our visitors stressed how valuable this information will be to them as they consider decisions that will impact all of us in the future.
We're looking forward to joining the Farmer's Forum at the Dingle Food Festival again this year and hope to see many of you at An Díseart on Friday, 4th Oct from 8pm to 10pm. Work on the Feasibility Study for Anaerobic Digestion on the Dingle Peninsula is progressing well and we look forward to sharing what we are learning with you. We will showcase demonstrators for those who would like to understand more about AD technology and we'll also discuss options for co-operative mechanisms to enable community ownership of the project once an economically viable model is determined.
A socio-economic study of the Dingle Peninsula is currently underway which will provide important baseline information for the region and enable us to measure the impact of work currently underway in future years. As part of this study, Dingle historic town centre has been selected for a Town Centre Health Check (TCHC) which takes a valuable snapshot of the town, of local expectations and helps us to confirm and provide evidence of hunches we all may have. It is an opportunity for local people to record their views of the town to help inform future planning and decisions. The TCHC will be undertaken by students from IT Tralee in the coming weeks where they will survey both business owners and people on the street. Please support their work and use this as an opportunity to have your say about your town.
Ahoy Coders! We're in planning mode at the moment for the Autumn session of Coder Dojo which will start in mid-October. Details on dates and registration will be in the next issue and will also be sent to previous participants. As always, we welcome all those who would like to volunteer to be Dojo mentors and can help out with logistics and administration. The more people we have involved, the more we can do and there is certainly no shortage of events and activities that we can offer to our young coders.
Advertising will start shortly through KETB for a 12 week part-time course for those interested in becoming Community Energy Mentors. The course will commence the week of Oct 16th and will be of interest to voluntary sector individuals who wish to upskill and support the transition to a low carbon society and those who have an interest in pursuing careers in the area of energy sustainability and will progress to further education on completion of this course. Contact deirdre@dinglehub.com if you would like further details.
Dingle Creativity & Innovation Hub and An Gailearaí, Donegal will host a simultaneous live event on Culture Night, Friday 20th September 2019. Each venue will link up via live feeds to present a project led by artist Andrew Duggan with choreographer Ríonach Ní Neil and artist Kim Sharkey. The artists have been working with asylum seekers sensitively developing a narrative which will be publicly presented together on the night. ÁIT EILE [elsewhere] Narratives from a current state: Asylum Seekers present their narratives via a live streaming event across Gaeltachts.
Event Time: 2 performances @ 6.30pm and 6.45pm**Duration: 4-6 minutes – Please note that due to the sensitive nature and short duration of this event, please be early.
More details about this event on our website www.dinglehub.com
EISC- Kerry artists at Dingle's Creativity and Innovation Hub
Courthouse Studios and Dingle Creativity and Innovation Hub have joined forces to showcase Kerry artists and writers at the Dingle Hub. Visitors to the Dingle Hub will have the chance to see a high level of work that reflects current professional practice whilst giving artists the opportunity to showcase their work to new audiences. Studio and associate studio artists are Morley Hill, Siobhán Dempsey, Andrew Duggan, Nicholas McLachlan, Laura Fitzgerald, Spalla Gap, Caoimhghín Ó'Fraithile and Bláithín Mac Donnell. This new initiative will be launched on Culture Night.
We're very excited to be working on a 12-week film workshop, "Principles of Film: Intro to Theory and Practice", which will be hosted by the Hub and facilitated by film lecturer Ciara Barrett. Ciara has lectured in film studies and audio-visual culture at Trinity, Sacred Heart University and NUIG, where she coordinated both the BA in Film Studies and the MA in Digital Media. She has published on a wide range of film-related topics, including performance and representation in Classical Hollywood Cinema, contemporary genre filmmaking and Irish animation. Watch this space for details.
Our next Creative Networking event takes place on Tuesday 17th September 11.30a.m. to 1p.m. with guest speaker Seán Linnane, NEWKD to give some insight into LEADER funding. We're particularly interested in exploring alternative funding streams and initiating collaborations between artists, organisations, universities, etc. Come along for a coffee and chat.
We have our first piece of art currently being exhibited here in the Dingle Hub. The Ventry Egg, creation of the renowned sculptor and artist John Holstead, was conceived as an accompaniment to a television programme commissioned by TG4 called 'The Men of Ventry', produced by Brenda McKenna. Pop in to have a look!
The main goal of the Dingle Hub is to create viable and sustainable jobs on the Dingle Peninsula. This is achieved through organising workshops, events, projects, community engagement, etc. and supported by funding and grant assistance. We work in three main areas – Digital Transformation, Environmental Sustainability and Creative Industries. Come and have a chat if you have an idea for a project/event/workshop that would be beneficial to the community and contribute to job creation.
If you're working from Dingle and are in need of office space, the Hub offers hot desks, dedicated desks and private offices with access to 1Gbps of eir Fibre Broadband, a dedicated telephone landline, free parking, 24-hour access and more.
Live in a Creative Place, Work in a Creative Space
Contact: Deirdre de Bhailís
Dingle Creativity and Innovation Hub
Tel.: 066 9150140
Email: info@dinglehub.com
Web: www.dinglehub.com
The Dingle Creativity and Innovation Hub is a Community Enterprise supported by Enterprise Ireland, the Dept of Rural and Community Development through the Town and Village Renewal Scheme, eir, Údarás na Gaeltachta, Kerry Co Co and the Dingle Chamber Alliance.